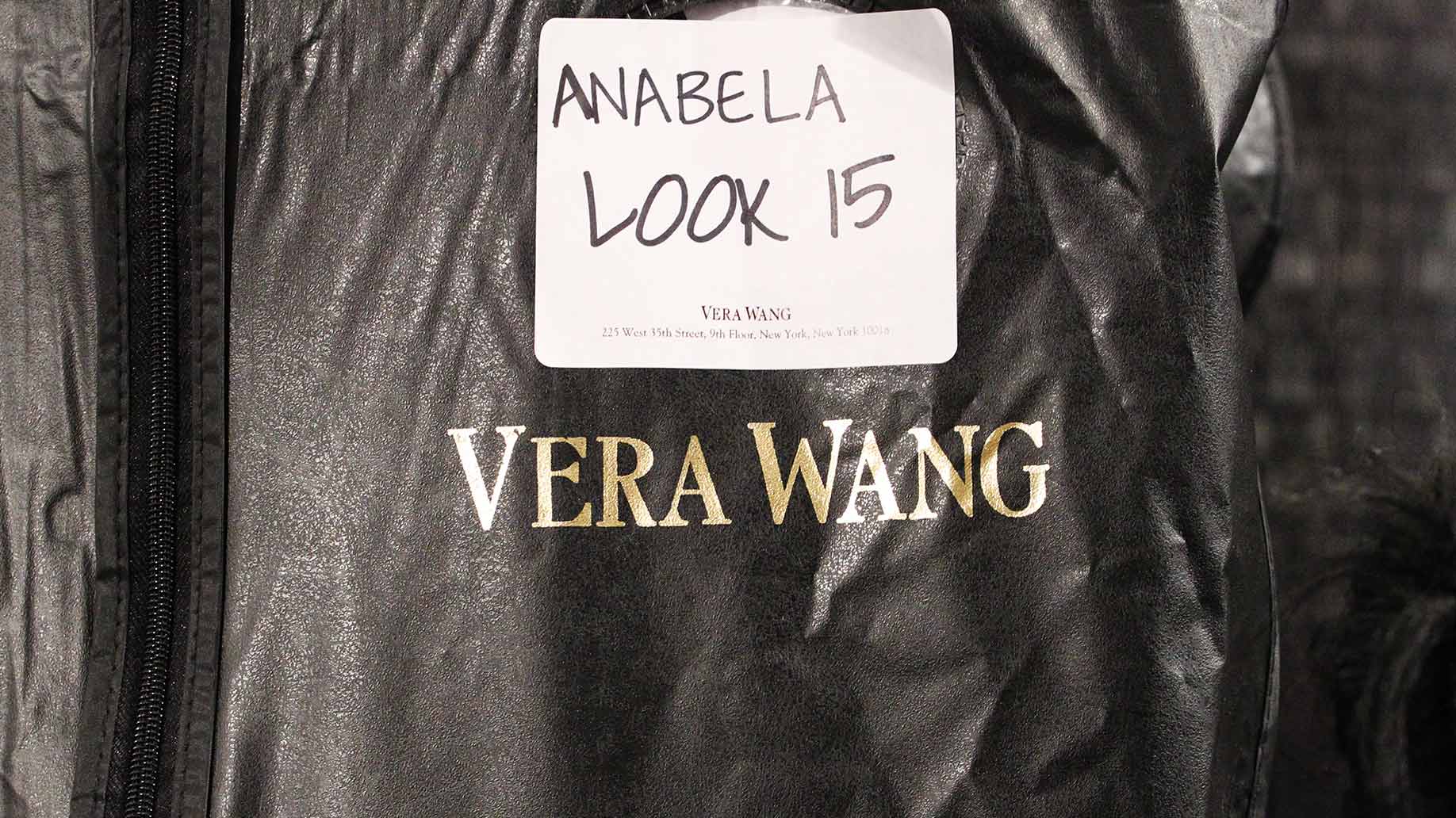 Ballpark Estimate: $2,500 to $25,000
Do you dream of waltzing down the aisle wearing a Vera Wang original? If so, you better start saving now, since the price of owning such an exquisite gown can be quite high. But don't let the cost scare you off, since this is one investment whose value will stand the test of time.
Invest in the Best
In the midst of the struggling economy, falling stock prices and rising unemployment rates, you may feel guilty if you want to splurge on a wedding dress as extravagant as those made by Vera Wang. But perhaps you will get some peace of mind when you realize that the ailing state of the country is indeed temporary, while your memories and photos of you looking radiant in a couture gown are something you will have and hold on to forever.
If you need to reign in your budget in other places, you may consider foregoing the wedding favors, selecting seasonal flowers instead of imported ones, and economizing on some of the other less-visible details.
The Wang Touch
Have you ever seen a Vera Wang gown up close? If so, you know that what sets these dresses apart from the run of the mill selection are truly the fine details and sophisticated lines they possess. Vera Wang dresses are sleek and sophisticated, made from luxurious fabrics and adorned with unique and elegant details, including rich hand-beading, elegant bows, tulle overlays, full ball gown shapes and understated trains. Further, most Vera Wang dress designs stand out because the sleek silhouettes manage to combine a modern silhouette with a true timelessness that strikes the perfect note for many brides, regardless of their taste. Most Vera Wang gowns also have very body conscious lines, showing off your figure in the tasteful style.
How a Designer Was Born
You may first have heard Wang's name associated with Vogue Magazine, where she held the prestigious role of Senior Fashion Director for the better part of two decades. She also had a leading role at Ralph Lauren. It was during her reign at these two places that Wang is said to have recognized the lack of style that existed in the bridal industry. This realization eventually sparked her to try her hand at filling in the gap: by launching her own high fashion bridal line geared to brides with upscale taste who wanted something elegant and sleek for their big day.
Celebrity Style
For a number of celebrities, it just isn't a wedding if they aren't flaunting the perfect Vera Wang gown. In fact, the tradition of well-known names getting married in a Wang dates back to 1994, when famous skater Nancy Kerrigan turned to this designer to create a one-of-a-kind look for her wedding. Other famous people who have followed suit and have helped make Wang such a household name include Jessic Simpson, Sharon Stone, Uma Thurman and Mariah Carey, among others. (It is interesting to note that Wang veers away from wedding creations to also design costumes for U.S. Olympic skaters.)
Something for Every Taste
If your vision of your big day features you wearing one of Vera Wang's sexy but elegant strapless dresses, you will be in good company. The strapless dress is one of Vera Wang's most popular designs and comes in a range of different fabrics and cuts. Ruffles, trims and sashes make each style unique, whether you opt for a column shape, pleated folds or refined puffs of carefully crafted layers. Consider the range of options that exist, from warm tones of ivory organdy that falls in sleek pleats, to a creaming taffeta adorned with a jaunty taffeta bow that pools at your feet to irridescent silk with just a hint of lavender that features the perfect swirly drape.
Where to Shop
You can find Vera Wang gowns at her flagship stores in New York City and Los Angeles. Her designs are also featured at the most exclusive department stores, including Neiman Marcus, Bloomingdale's and Saks Fifth Avenue. In addition, many exclusive boutiques, as well as online venues, sell limited selections of her styles.
What It Costs
So what will such and elegance dress cost you? The most modest Vera Wang gowns begin in the $2,500 range and quickly go up from there, all the way to about$25,000 or more for an exquisite custom-designed dress. But you don't have to shop on the higher end if don't have unlimited means. In fact, you can find a wide selection of beautiful options in the $5,000 to $8,000 range. Further, her specially-designed Luxe Collection runs from $6,000 to $18,000, depending on what style you choose and exactly what you get.
Here is a sampling of what a few Vera Wang wedding dresses from some of her current collections:
A strapless chiffon draped wedding gown with an empire waist and Grecian shape begins at $2,500and goes up to about$5,000.
A dramatic champagne taffeta strapless wedding gown with a large black flower accent ranges between $5,000 and $8,000.
A strapless layered mermaid wedding gown with corset detailing also ranges from $5,000 to $8,000.
A one-shoulder wedding dress with a lovely asymmetrical drape can sell for anywhere between $6,000 and $18,000, depending on what detailing you select.
It is also worth noting that Vera Wang's bridesmaid dresses start at about $200 and go up to $1,000, making these styles more accessible to a wider audience.
Finally, if money is very tight, you can look online for older Vera Wang styles that have been discounted significantly, or look at online or local resale shops to find a used Vera Wang gown for a fraction of the retail price. You can also watch for Vera Wang's annual sample sale in New York, where her samples and overruns can sell for up to 75 percent off her regular cost.
Most Expensive Design
If you wonder about the most expensive dress Vera Wang has ever made, fashion experts report that it was the dress Vera Wang specifically designed for Jennifer Lopez during her engagement to Ben Affleck. With 18 hand-sewn layers of luxurious couture fabric and special custom-details, Vera Wang has told the media the cost of this dress was record-setting. She has not given it any specific price, however, as she presented the dress a as a gift to Lopez. But with her custom wedding dresses topping $25,000 or more, it is likely an impressive investment. Those in the know say Vera Wang's generosity was done in the hopes of securing public attention in return from the highly publicized event. However, as history goes, Lopez and Affleck never made it to the alter together. Therefore, this record-setting wedding dress still remains unworn today. (When Lopez did finally marry her now-husband Marc Anthony, it is said she wore a less-elaborate Vera Wang wedding dress for her big day.)
Not Just for Brides
In addition to offering an impressive array of wedding gown designs today, Vera Wang also offers ready-made clothing lines (including a more modestly-priced one that she recently launched through Kohl's), fragrances, eyewear, footwear, jewelry, accessories and wedding stationary. She also designs upscale house wear items and Wedgewood dishes.